Welcome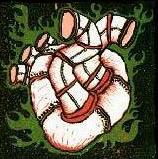 About Jeremy Mage
Mage is a grammy winning multi-instrumentalist, singer, songwriter, producer and composer. He tours globally, makes records, and composes music for
film and television
. This year Tummy Touch records will release
an album of Mage's groovy indie pop
. 2014 will also see the release of three records he co-wrote/co-produced;
a genre bending record with Afro Dance diva WUNMI
(Masters at Work, Bugs in the Attic) (recorded in Accra, Ghana) , an
original soul EP with visionary James Hurt
(Q-Tip, Meshell Ndegeocello), and
a record of moody, ambient songs with 23 year old chanteuse Kaia.
News Highlights 2013:
-Dec 13th Playing a set of original music as Jeremy Mage and the Magi at Rockwood Music Hall in the Lower East Side
-Nov 23rd Playing with Toshi Reagon, Vernon Reid, Nona Hendryx, Tamar Kali at Pace
-October 31st Played with Ambrosia Parsley in Paris
-Sept 22nd Played original Hindi music (and some Bollywood hits!) with Purnash Durgaprasad
-Sept
15th 2013 played
"Freedom Songs" with Tamar-Kali at the Schomburg (Harlem)
-July 13th, 2013: Played at Soupanova in Berlin, 8:30 pm to 10pm
-Yay! We won a Grammy!
Best Family Album goes to the Okee Dokee brothers (I shared keyboard duties with Garth Hudson and Dean Jones)
-Collaboration with Wunmi, "Rainbow", number one on Sirius Radio kids charts for 5 weeks.
Email contact: music @ jeremymage dot com
Please subscribe to mailing list for occasional updates on concerts and recordings:
---