Wunmi brought me to Accra, Ghana, to co-produce and co-write her album "See-Me". The process was absolutely a labor of love. We created surrounded by dedicated and exceptional musicians, incredible food, and the vibrant arts and culture of Accra.

Check out

"Fit Body"

,

"Don't Look Away"

and

"Emergency"

. Special thanks to Roy Ayers for the vibraphone on Don't Look Away, and Justin Filmer for the great mixes and additional production on Don't Look and Emergency. Kwame Yeboah was a gracious host and co-producer (and played WICKED guitar on Fit Body...)

Like Bob Marley, Fela, and Thomas Mapfumo, Wunmi manages to talk to the heart of our times while moving our asses.
Lizz Wright Tour, 2008 US/Europe/Canary Islands
(Mage on Keyboards, Background vocals)
" The strains of swamp organ accompanied, seeming to guide, Lizz Wright onto the tight stage of the House of Blue's small, mood-lit Cambridge Room….it was keyboardist Jeremy Mage, aptly placed at stage's front edge, almost teetering into the crowd, who gave the group its funk. His solo on 'Walk With Me, Lord'… was one of organ-asmic joy, Mage's left paw swatting the keys like that of a calico battling catnip."
(Matt Marshall, All About Jazz, June 2008)
Video from French TV
Video from Dutch TV
---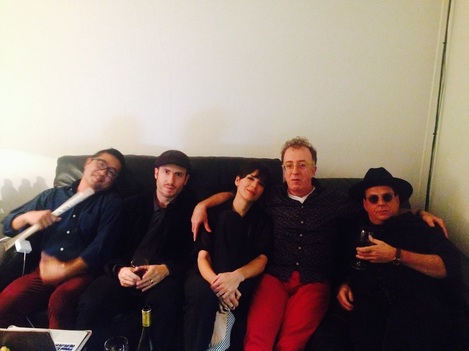 ---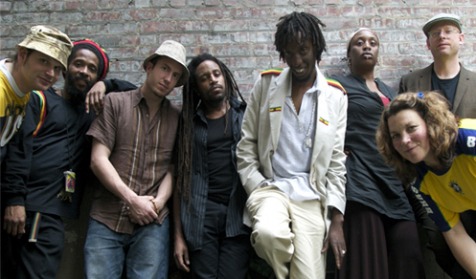 Musical Director, Easy Star All Stars, 2005-2008, World Tour
"Dub Side of the Moon" spent 3 years in the Billboard reggae top ten. I played, arranged, and engineered for "Radiodread", which also charted in the top ten , and produced and wrote for Easy Star's "Until that Day" EP.
Video from Dubside of the Moon Live
---
Tamar Kali feat. Jean Grae


"The Pearl" J Mage Remix. Tamar Kali is the reigning queen of the Afro-Punk Movement.

Sean Hayes (2000)


Remix/Original Production electronica/psych folk