Welcome...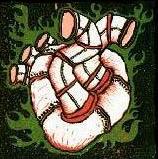 ---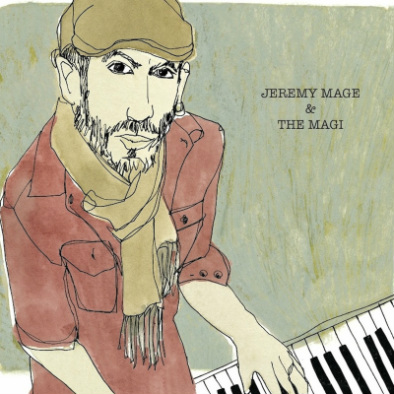 News Highlights and Upcoming Shows for Jeremy Mage & The Magi
2018

-May 4th Jeremy Mage & The Magi, with Massar Deng at Theatre De Poche (Bienne, Switzerland)
-April 23
Solo concert, Brunswick, Germany
-April 21
Solo concert, Peine, Germany
2017
-Oct 21st 8pm Caroline Alves with Jeremy Mage (duo performance) Kultur Kreuz Nidau
-Oct 6th 7pm Jeremy F'ing First Fridays at Stadt Theater, Biel Bienne
-September 22: CD release Caroline Alves "Unbound" Produced by Jeremy Mage. Click for: Whole album on Spotify or the video of the single
-April 7th: Jeremy JFFF Jeremy's First Fridays at Theatre De Poche (Bienne)
-March: A song Mage co-wrote and produced is used on HBO's "The Night Of"
-January 23rd "On the Sly: In Search of the Family Stone" premieres at Slamdance film Festival (composed score)
Press for "Jeremy Mage and the Magi":
-Interview with Paradigm Magazine
-"Long Revolution" mixtape for Lodown Magazine
-Review of Jeremy Mage & The Magi in the Almanac Weekly
-Interview on Brooklyn Radio
-Song of the Day on For Folks Sake
Past shows/events
2016
-November 4th JFFF Jeremy's First Fridays at Theatre De Poche (Bienne)
-October 29th Noon "Let all the Children Boogie" David Bowie tribute album release with Wunmi, Lincoln Center
-October 22nd 11:30pm Jeremy Mage "Time Music" at the Night of 1000 Questions festival , Biel, Switzerland
-October 16th Full Moon Concert with Jeremy Mage Mössingen, Germany
-October JFFF Jeremy's First Friday's at Theatre De Poche (Bienne)
-Sept 2nd JFFF Jeremy's First Friday's at Theatre De Poche (Bienne)
-Aug 26th Altstadt Chilbi Bienne Jeremy Mage and the Magi 22:30-23:15 Cafe Du Commerce
-May 6th JFFF...Jeremy hosts a FIRST FRIDAY event in Biel
-April 24th Concert with Dad (Joe Beaudette) at Literatur Cafe, Biel
-February 21st Sofa Concert, Zurich Switzerland
-February 19th Sofa Concert, Basel Switzerland
-January 27th Performance in Biel, Switzerland , Literatur Cafe
-Produced an album for Stephanie and Jillian, "Love Songs For the Rest Of Us"
2015
Brooklyn:
-Sept. 23rd Equinox celebration concert at 3B
Switzerland:
-August 21st Literaturcafé
http://litcafe.ch/
France:
-August 8th
Tiki Hut Bar
(St Nazaire - 44) (afternoon show)
-August 7th Relais de la Mine d'Or (Penestin - 56)
-August 6th
La Belle Equipe
(Nantes - 44)
UK
-May 30th-31st mid Wales,
Fire in the Mountain Festival
-May 28th
Canteen
, Bristol, UK, and Bristol BBC RADIO
-May 24th
London with Colectivo Futuro
-May 23rd Newark, UK
Flying Circus Pub
-May 22nd South West Scotland
Knockengorroch Festival
-May 20th
The Jazz Bar
Edinburgh Scotland
New York:
-March 20th Downtown Brooklyn
Singing in Socks to the Equinox
-March 7th 6pm
Gardiner Library
-January 18th release of
Wunmi's "Don't Look Away/EMERGENCY"
, (producer, co-writer)
-January 6th
Waste this Year featured in the Huffington Post
-January 3rd
Jeremy Mage and Catherine Feeny
at the Living Room in Williamsburg, NY
-January 2nd Video premiere of
Waste This Year
2014
East Coast Jeremy Mage Tour Dates:
-Dec 14th "Awakenings" concert series at West Park Church, Manhatta
n
Free, 10:30am to 12:30 pm
-Dec 15th "No Place Like Home", with the Roches
, Wainwrights, and more...interfaith Assembly on Homelessness
-Dec 20th Solo show at the Montague Book Mill.
ALSO:
-Playing keyboards and my beloved moog bass with Mosquitos
European Fall Tour Dates:
-Sept 20th Solo performance, Buchbekleidung an Der Limmat Zurich, Switzerland http://b-b-l.ch
-Sept 27th Solo concert, Sedan , Freiburg, Germany
-Saturday October 4th, on air live performance, Radio RaBe, Bern
-October 9th Jeremy Mage & The Magi, Prima Luna, Bern, Switzerland http://www.prima-luna.ch/
-October 22nd, Short solo set, Parterre, Basel
-October 25th, Jeremy Mage & The Magi, Zürich, Langstars (Langstrasse 120 ) 9pm

US Dates
-August 9th at The Falcon Jeremy Mage & The Magi opening for Arc Iris
-July 26th Lincoln Center Outdoors with Toshi Reagon and the Black Rock Coalition.
-July 18th
Jeremy Mage acoustic in High Falls
8pm
-June 1st 2104: Solo performance closing out The Left Forum, NYC.
-May 17th 2014
FREEDOM SONGS: Songs of the Civil Rights Era
with Jason Walker and Tamar Kali in New Paltz NY
-May 3rd 2014:
Concert in Zürich
Switzerland at Langstars
-April 7th 2014: Official record release on Tummy Touch Records:
Jeremy Mage & The Magi
-March 8th:
Jeremy Mage and the Magi Record Release Party at ROCKWOOD MUSIC HALL, MIDNIGHT
-January 17th: movie "Life of a King" with Cuba Gooding Jr.
features
original song by Jeremy Mage and Jason Walker
-Thurs, January 9th: Songs of Silvio Rodriguez, Lou Reed, and Jeremy Mage, with Anita Lignelli http://vimeo.com/87430376
Rockwoo
d music hall 7pm
2013
-
Nov 23rd Played with
Toshi Reagon, Vernon Reid, Nona Hendryx, Tamar Kali at Pace
-October 31st Played with
Ambrosia Parsley in Paris
-Sept 22nd Played
original Hindi music (and some Bollywood hits!) with Purnash Durgaprasad
-Sept 15th 2013 played
"Freedom Songs" with Tamar-Kali at the Schomburg (Harlem)
-July 13th, 2013: Played at
Soupanova
in Berlin, 8:30 pm to 10pm
-Yay! We
won a Grammy!
Best Family Album goes to the Okee Dokee brothers (I shared keyboard duties with Garth Hudson and Dean Jones)
-Collaboration with Wunmi, "
Rainbow
", number one on Sirius Radio kids charts for 5 weeks.