Welcome...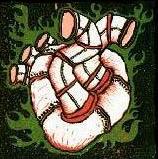 Mage (rhymes with "sage") is a multi-instrumentalist, singer, songwriter, producer and composer. He studied with Yusef Lateef and Allen Ginsberg, among other great artists. His mostly acoustic album
"Pretty Songs About Death"
was released on the day of the dead, nov 22 2022. He has toured globally (including with Lizz Wright, Wunmi, and the Easy Star All Stars) produces
various artists
, and composes music for
film and TV
. He played piano and organ on a
Grammy winning album in 2013.
His 2015 LP
Jeremy Mage & The Magi
is available on Tummy Touch records, and he has released a
series of singles
with his electric trio throughout 2022.
Scroll down for news and tour dates.
Email contact: music @ jeremymage dot com
Please subscribe to mailing list for occasional updates on concerts and recordings:
---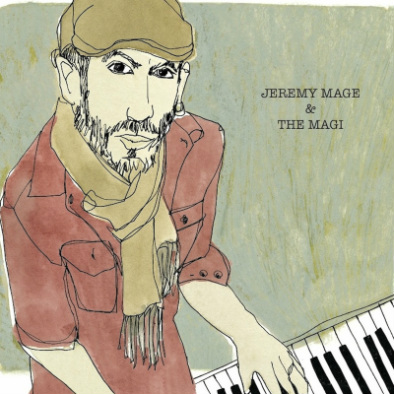 News Highlights and Upcoming Shows
2023:
October 13th Pretty Songs about Death at Baylor Medical Group's Palliative Care Conference, Dallas Texas
June 3oth
Lo Snag Bar
(Jeremy Mage & The Magi)
June 24th
Micro Festival Bienne
(Jeremy Mage & The Magi, Gangjam)
June 9th Summer Now Festival Nidau (Jeremy Mage and the Magi)
Press for "Pretty Songs about Death"
-
Interview and Review
in Hudson Valley One
-
Interview
in Bieler Tagblatt
Press for "Jeremy Mage and the Magi":
-Interview with Paradigm Magazine
-"Long Revolution" mixtape for Lodown Magazine
-Review of Jeremy Mage & The Magi in the Almanac Weekly
-Interview on Brooklyn Radio
-Song of the Day on For Folks Sake
Past shows/events
2022:
-Caroline Alves elected "SRF3 Best Talent" in Swiss Music Awards ("Unbound" Ep and "Mamasaya" single on Moonlight LP produced by J Mage)
-Dec 2nd Jeremy Mage and the Magi at the
Atomic Cafe
-Nov 4th Pretty Songs About Death, acoustic release concert,
Carré Noir in Biel Switzerland 10pm
-Nov 2nd digital release of LP
Pretty Songs About Death
-September: Dana elected "SRF3 Best Talent" in Swiss Music Awards! (several tracks on "Future Daughters" LP co-written with Jeremy Mage)
-January-July, Released a
series of singles
with his trio "the Magi"
2021:
-October 2nd
Jeremy Mage & The Magi @ KVO
Corcelles, Switzerland
-July 3oth Jeremy Mage & The Magi @ Kiosk Art Neuchatel, Switzerland
2020:
Concert February 28th Biel/Bienne:
Eldorado 21h
2019
-April 23rd Heiliggeistkirche Bern Kulturen Festival (from 19h)
-April 23rd Radio Rabe 10am exclusive link:
All Gotta
-April 22nd Museumsnacht Heiliggeistkirche Bern
2018
-October 6th 17h Jeremy Mage & The Magi
at Kiosk-Art, Neuchatel
-Sept 7th Jeremy Mage and the Magi a
Bar King du Lac, Neuchatel, Switzerland (video here)
-July 28th Jeremy Mage and his dad Joe Beaudette play original songs
at the Rail Trail Cafe (Rosendale NY)
-May 4th Jeremy Mage & The Magi, with Massar Deng at Theatre De Poche (Bienne, Switzerland)
-April 23
Solo concert, Brunswick, Germany
-April 21
Solo concert, Peine, Germany
2017
-Oct 21st 8pm Caroline Alves with Jeremy Mage (duo performance) Kultur Kreuz Nidau
-Oct 6th 7pm Jeremy F'ing First Fridays at Stadt Theater, Biel Bienne
-September 22: CD release Caroline Alves "Unbound" Produced by Jeremy Mage. Click for: Whole album on Spotify or the video of the single
-April 7th: Jeremy JFFF Jeremy's First Fridays at Theatre De Poche (Bienne)
-March: A song Mage co-wrote and produced is used on HBO's "The Night Of"
-January 23rd "On the Sly: In Search of the Family Stone" premieres at Slamdance film Festival (composed score)
2016
-November 4th JFFF Jeremy's First Fridays at Theatre De Poche (Bienne)
-October 29th Noon "Let all the Children Boogie" David Bowie tribute album release with Wunmi, Lincoln Center
-October 22nd 11:30pm Jeremy Mage "Time Music" at the Night of 1000 Questions festival , Biel, Switzerland
-October 16th Full Moon Concert with Jeremy Mage Mössingen, Germany
-October JFFF Jeremy's First Friday's at Theatre De Poche (Bienne)
-Sept 2nd JFFF Jeremy's First Friday's at Theatre De Poche (Bienne)
-Aug 26th Altstadt Chilbi Bienne Jeremy Mage and the Magi 22:30-23:15 Cafe Du Commerce
-May 6th JFFF...Jeremy hosts a FIRST FRIDAY event in Biel
-April 24th Concert with Dad (Joe Beaudette) at Literatur Cafe, Biel
-February 21st Sofa Concert, Zurich Switzerland
-February 19th Sofa Concert, Basel Switzerland
-January 27th Performance in Biel, Switzerland , Literatur Cafe
-Produced an album for Stephanie and Jillian, "Love Songs For the Rest Of Us"
2015
Brooklyn:
-Sept. 23rd Equinox celebration concert at 3B
Switzerland:
-August 21st Literaturcafé
http://litcafe.ch/
France:
-August 8th
Tiki Hut Bar
(St Nazaire - 44) (afternoon show)
-August 7th Relais de la Mine d'Or (Penestin - 56)
-August 6th
La Belle Equipe
(Nantes - 44)
UK
-May 30th-31st mid Wales,
Fire in the Mountain Festival
-May 28th
Canteen
, Bristol, UK, and Bristol BBC RADIO
-May 24th
London with Colectivo Futuro
-May 23rd Newark, UK
Flying Circus Pub
-May 22nd South West Scotland
Knockengorroch Festival
-May 20th
The Jazz Bar
Edinburgh Scotland
New York:
-March 20th Downtown Brooklyn
Singing in Socks to the Equinox
-March 7th 6pm
Gardiner Library
-January 18th release of
Wunmi's "Don't Look Away/EMERGENCY"
, (producer, co-writer)
-January 6th
Waste this Year featured in the Huffington Post
-January 3rd
Jeremy Mage and Catherine Feeny
at the Living Room in Williamsburg, NY
-January 2nd Video premiere of
Waste This Year
2014
East Coast Jeremy Mage Tour Dates:
-Dec 14th "Awakenings" concert series at West Park Church, Manhatta
n
Free, 10:30am to 12:30 pm
-Dec 15th "No Place Like Home", with the Roches
, Wainwrights, and more...interfaith Assembly on Homelessness
-Dec 20th Solo show at the Montague Book Mill.
ALSO:
-Playing keyboards and my beloved moog bass with Mosquitos
European Fall Tour Dates:
-Sept 20th Solo performance, Buchbekleidung an Der Limmat Zurich, Switzerland http://b-b-l.ch
-Sept 27th Solo concert, Sedan , Freiburg, Germany
-Saturday October 4th, on air live performance, Radio RaBe, Bern
-October 9th Jeremy Mage & The Magi, Prima Luna, Bern, Switzerland http://www.prima-luna.ch/
-October 22nd, Short solo set, Parterre, Basel
-October 25th, Jeremy Mage & The Magi, Zürich, Langstars (Langstrasse 120 ) 9pm

US Dates
-August 9th at The Falcon Jeremy Mage & The Magi opening for Arc Iris
-July 26th Lincoln Center Outdoors with Toshi Reagon and the Black Rock Coalition.
-July 18th
Jeremy Mage acoustic in High Falls
8pm
-June 1st 2104: Solo performance closing out The Left Forum, NYC.
-May 17th 2014
FREEDOM SONGS: Songs of the Civil Rights Era
with Jason Walker and Tamar Kali in New Paltz NY
-May 3rd 2014:
Concert in Zürich
Switzerland at Langstars
-April 7th 2014: Official record release on Tummy Touch Records:
Jeremy Mage & The Magi
-March 8th:
Jeremy Mage and the Magi Record Release Party at ROCKWOOD MUSIC HALL, MIDNIGHT
-January 17th: movie "Life of a King" with Cuba Gooding Jr.
features
original song by Jeremy Mage and Jason Walker
-Thurs, January 9th: Songs of Silvio Rodriguez, Lou Reed, and Jeremy Mage, with Anita Lignelli http://vimeo.com/87430376
Rockwoo
d music hall 7pm
2013
-
Nov 23rd Played with
Toshi Reagon, Vernon Reid, Nona Hendryx, Tamar Kali at Pace
-October 31st Played with
Ambrosia Parsley in Paris
-Sept 22nd Played
original Hindi music (and some Bollywood hits!) with Purnash Durgaprasad
-Sept 15th 2013 played
"Freedom Songs" with Tamar-Kali at the Schomburg (Harlem)
-July 13th, 2013: Played at
Soupanova
in Berlin, 8:30 pm to 10pm
-Yay! We
won a Grammy!
Best Family Album goes to the Okee Dokee brothers (I shared keyboard duties with Garth Hudson and Dean Jones)
-Collaboration with Wunmi, "
Rainbow
", number one on Sirius Radio kids charts for 5 weeks.